AI Vector Nationwide IT Business Services- Information Technology Company – 15 Years Experience
Welcome to AI Vector!
AI Vector Nationwide IT Business Services
Information Technology Company – 15 Years Experience
A Word From Our Founder:
"I started AI Vector because I wanted to make a difference in the world. Not only did I want to create a business were I could hire employees so they could provide for their families, but I also started by wanting to help the "little guys" (the small businesses) with the process of their business growth and success, so they could also provide for their families as well. I saw that there were some good things that I could do and that could be done. I have watched my business grow and succeed in different ways over the years as I have helped a single website owner to the Fortune 100 companies.
I'm always excited when I reach out to a new client because I know they're looking to fix a big problem or a group of problems, ranging from network issues to slow computers. It's always satisfying to hear success stories from clients who can finally stop worrying about IT and focus on making their own companies successful. I personally make sure each client gets the attention they need and is happy with the end results.
I remember one time when I felt particularly successful at helping a client. I went into their shop and they had multiple issues going on. Some of their processes weren't working and were breaking files. I noticed the issue and adjusted the scripts for the customers. They mentioned that I had just solved one of their major issues in the company that had been an issue for years. I love hearing how happy customers get when they see real results.
I truly believe in AI Vector and why I started it and all that it can offer for my clients.  I love seeing and hearing my clients happiness and seeing and hearing their smiles! It makes me feel successful and fulfils my goal and purpose."
Security Is Our First Goal:
We offer protection against Ransomware using OSSEC and Bitdefender. Bitdefender's products are used by over 500 million users worldwide, including individuals, businesses, and governments. The company's products have been recognized for their effectiveness in protecting against malware, viruses, and other online threats.
Bitdefender's products include:
Antivirus: Bitdefender Antivirus is a comprehensive antivirus solution that protects against a wide range of malware threats, including viruses, worms, Trojan horses, and ransomware.
Internet Security: Bitdefender Internet Security is a full-featured security suite that includes antivirus, anti-phishing, anti-spam, and parental controls.
Total Security: Bitdefender Total Security is the company's flagship security suite, which includes all of the features of Internet Security, plus a VPN, file encryption, and a password manager.
Business Security: Bitdefender Business Security is a suite of security solutions for businesses of all sizes. It includes endpoint protection, email security, web security, and data loss prevention.
IoT Security: Bitdefender IoT Security is a security solution for Internet of Things (IoT) devices. It protects against malware, unauthorized access, and data breaches.
Bitdefender's products are available for Windows, macOS, Android, and iOS. The company also offers a cloud-based security solution, Bitdefender GravityZone. We use the business security model and Antivirus.
Ransomware is a type of malware that encrypts a victim's files and demands a ransom payment in order to decrypt them. OSSEC is a host-based intrusion detection system (HIDS) that can be used to detect and prevent ransomware attacks. OSSEC can monitor for changes to files and processes, and can alert administrators to suspicious activity. OSSEC can also be used to block malicious traffic and to quarantine infected systems.
Here are some of the ways that OSSEC can protect against ransomware:
File integrity monitoring: OSSEC can monitor for changes to critical files, such as system files and configuration files. If a change is detected, OSSEC can alert administrators and can even roll back the change if necessary.
Process monitoring: OSSEC can monitor for the execution of malicious processes. If a malicious process is detected, OSSEC can alert administrators and can even take steps to terminate the process.
Network traffic monitoring: OSSEC can monitor for network traffic that is associated with ransomware attacks. If suspicious traffic is detected, OSSEC can alert administrators and can even block the traffic.
Quarantine: OSSEC can quarantine infected systems. This will prevent the ransomware from spreading to other systems on the network.
By using OSSEC, organizations can help to protect themselves against ransomware attacks.
We also use Bitdefender anti-virus software to ensure computers are protected against anything that'll destroy the companies.
Company Background and Experience:
The Founder of AI Vector's background- I started working at Nu Skin Enterprises over 15 years ago as a system administrator. I worked on enterprise-level systems and then branched out into monitoring solutions for large businesses. I worked on systems like Weblogic, Apache webserver, and Tomcat installations. Over the years, I maintained entire departments.
As a company we've worked with many large businesses, including Dell, Cisco, Sephora, Xerox, and NTTA, to implement their monitoring solutions. We set up many high-availability systems for these companies and monitored thousands of devices. Monitoring helped these companies maintain stability and identify issues with their systems. It was fun and exciting to be able to monitor so many systems with limited resources on the servers.
Eventually, we were able to modify Linux systems to monitor over 8,000 devices with one pane of glass. We also started creating our own products, such as "NOC Advisor," which was deployed at AT&T and other large businesses. AI Vector has remained strong over the years and is now expanding into web hosting and business services to help businesses focus on building their businesses instead of dealing with IT problems.
You Can Count On Us:
Our primary duty is to make our clients happy. Our clients like us for the following reasons: Clients like our products because we respond quickly to customer issues and are committed to resolving them. We take ownership of issues until they are resolved to the customer's satisfaction. We recognize that some problems take time to resolve, and we are honest with our customers about this. We also help our customers understand their options and choose the most cost-effective solution. Our knowledge of computer systems in the field has helped us resolve a large number of problems that have even been created by other IT companies. Our motto is, "Do it once, and do it right!"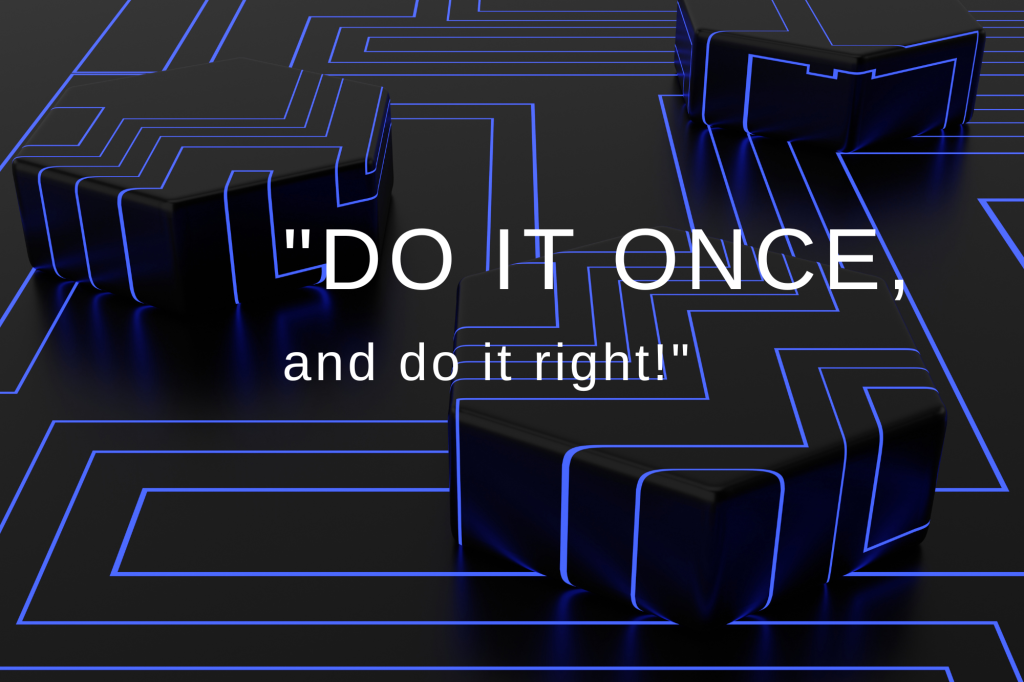 AI Vector Nationwide IT Business Services
Information Technology Company – 15 Years Experience
AI Vector- IT Business Services- We Offer the following any size business services:
Systems Administration
Ransomware Prevention and Protection
Server Maintenance
AWS Server Migration
Cloud Migration
Cloud Hosting
Active Directory Management
Offsite Backup Solutions
Disaster Recovery Management
Network Management
Custom Wifi Solutions
Remote or Local Customer Support
Text Marketing
Database Analysis
Phishing Training
CMS- Compliance Management System
Application Monitoring & Upgrades
Network Device Monitoring
Website/Webpage Status Monitoring
Website/Webpage Security Monitoring
Website/Webpage Certificates
Linux/Windows Experts
Network Monitoring
Remote Access Services
AI Vector Nationwide IT Business Services
Information Technology Company – 15 Years Experience
Welcome to AI Vectors Blog
AI Vector Nationwide IT Business Services
Information Technology Company – 15 Years Experience
Phone: (800) 316-2802
Email: info@aivector.com